Eblinger & Partner has been successfully supplying professional Human Resources Consulting, Executive Search, Recruitment Services and Headhunting projects to national and international clients for over 30 years in Austria. As executive search and selection experts (top headhunter) with the focus also on HR-development, we number among the Top 5 Human Resources Consulting companies in Austria - based in Vienna.

We offer all-round, strategic, long-term hr-consulting services backed not only by extensive industry contacts and networking activities, but also by a team of highly qualified HR-consultants and headhunter, each specialized in different industry sectors and all with top HR-consulting methods.

Our dedicated team of 24 highly qualified staff (12 Headhunter and Senior Consultants) strive to constantly provide the highest levels of service and are valued by both customers and candidates alike for their personal attention, commitment, respect and absolute discretion. We focus on the problem in hand and always work in close partnership with our clients in Central and Eastern Europe / CEE. In other words, doing executive search we are committed to creating "relationships that make a difference".

To ensure their success in the modern business world, companies have to make sure they find the right people, use them in the right places and empower them constantly. Likewise, high potentials have to recognize and take advantage of good opportunities. The HR-Consultants and Headhunter at Eblinger & Partner Executive Search act at this important crossroads, developing solutions that bring advantages and generate value for both companies and candidates at the same time. Our strategic HR-consulting methods (with tools like Insights MDI and MPA - Master Person Analysis) are coupled with excellent industry know-how, saving clients valuable time and resources in the direct search, selection and development of their management teams and helping high potentials find appropriate roles in which to demonstrate and extend their abilities.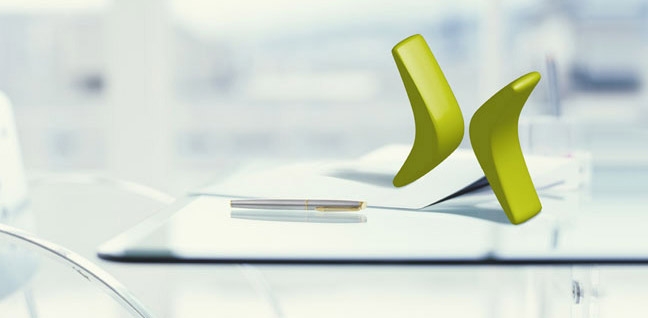 In our office in Vienna (Austria) we handle around 200 national and international search-projects every year (executive search, direct search & selection, headhunting, employer branding, compensation & benefits), filling top executive, management and specialist vacancies in a range of different industries - especially in Life Science, Pharmaceuticals, Healthcare, und Chemical Industry / IT, Telecommunication & New Media / Trade & Services / International Industry / Transport & Logistics / Automotive / Energy & Commodities / Banking & Insurance in Austria and CEE.

Florens Eblinger, MBA (Managing Director) sees new trends, "One of the new trends for executive search is finding not only the best, but also a person who fits to the company from an ethic, personal and moral point of view – and there is diversity, getting more and more important for our customers." Eblinger & Partner's specialist HR-consultants and headhunter are all highly experienced practitioners who apply their expertise to their chosen career in HR and management consulting. As proven industry experts, they successful combine appropriate process knowledge and methods with an intuitive feeling for identifying the "right" candidate to create high-value relationships for both companies and job-seekers alike.

Based on various quality standards, our Executive Search / Headhunter activities are high professional in Austria and Eastern Europe. Research and consultants are in daily contact to optimize the search assignment until its successful completion. Being a member of IIC Partner Executive Search Worldwide, we are supported by our global research-team to attract the best talent available in the European market. Our target is Executive Search, Management Consulting and HR-Development for the benefit of our clients - and also the candidates."

With our Unit "Strategic HR-Development" we provide consulting services to companies who believe in their corporate strategy and want to use it to achieve their goals. To do so successfully, they need to deploy staff in the right positions and be prepared to deal with any challenges they might face. Firms which actively promote innovation and change really benefit from and value our support on their road to success.


Eblinger & Partner
Personal- und Managementberatungs GmbH
HR-Consulting / Executive Search / Direct Search / HR-Development / Employer Branding
Weihburggasse 9
1010 Vienna
Austria
Tel: +43-1-532 33 33 - 0
Fax: +43-1-532 33 33 -50
Email: office@eblinger.at
www.eblinger.at I www.eblinger-partner.at


Top Personalberater | Executive Search | IIC Partners Executive Search| Personalberatung